Plus More Pearls of Wisdom on How to Create a Life You Truly Love Living from Hollywood's Highest Paid Comedian
At DreamBuilder® LIVE, my three-day signature event where I guide attendees through how to transform their dreams into reality, I often show a clip from a blockbuster Hollywood film called Dumb and Dumber to illustrate an important dream-building principal.
Even though the film is a silly comedy, there's one scene where Jim Carrey's character, Lloyd Christmas, gives a great example of how to see past your current circumstances so that you can achieve your goals and create a life you truly love living.
Here's the scene:

In the film, Lloyd is in love with the woman he's speaking to in this clip, Mary. He's hoping he has a chance at a future with her, and so he finally works up the courage to ask her the likelihood of the two of them becoming a couple.
He asks her, "What do you think the chances are of a guy like you, and a girl like me, ending up together?"

"Not good," says an unenthusiastic Mary.

"You mean, not good like, one out of a hundred?" Lloyd says.

To which Mary replies, "I'd say more like one out of a million."
Rather than take this as the bad news that Mary intends for it to be, Lloyd is not deterred. Instead, he sees this "one in a million" as a window of possibility. He stills sees there's a chance for him to achieve his goal of being with Mary.
After a moment of reflection, Lloyd tells Mary, "So you're telling me there's a chance… YEAHHHH!!"
Like his character in this film, Jim Carrey was not daunted by the odds he faced in becoming a successful comedian and actor.
Even though he was just a regular kid from Newmarket, Ontario, Canada, Jim believed there was a chance he could succeed in Hollywood. And so, he relocated to Los Angeles, California and pursued his dream.
As young Jim Carrey was trying to succeed in Hollywood, he did something that all great "dream-builders" do…
He created a clear mental image of the result he wanted, and he then wrote his dream down as specifically as possible. Crystal clear goal setting.
Jim's dream was to earn $10 million from a single film, so that he could support his family in the way he truly wanted to. So, he wrote himself a check for $10 million dollars for "services rendered as an actor," and kept that check in his wallet for many years.
After setting what he called his "rocket of desire" into the Universe, he let it go and went about the business of taking action on his dream.
"You can't just visualize and then go eat a sandwich" ~Jim Carrey
Jim realized that life presents opportunities to you, but then it's up to you to act on them to effectively achieve your goals. In his pursuit to become a successful actor, he leaned into every professional opportunity that came his way.
After starring in the comedy, Ace Ventura: Pet Detective in 1994, Jim's career ignited!
And guess how much he was paid for his next starring role in the film, Dumb and Dumber, later that year? That's right, $10 million!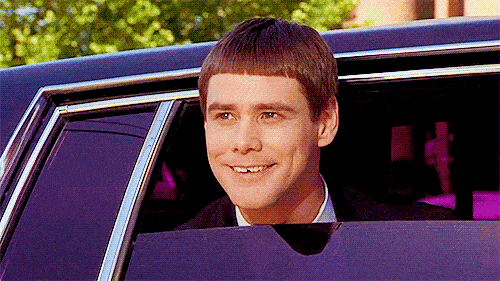 At a brilliant commencement speech Jim Carrey gave not long ago, he shared his secrets to achieving his goals and living his dreams
When speaking to the graduating class at Maharishi University, Jim said:
"You can spend all your time worrying about your path to the future… you can choose to play it safe. You can also do what you think others expect of you. Or you can choose to go for it, follow your dreams and work to achieve your goals."

"So many of us choose our path out of fear disguised as practicality. What we really want seems impossibly out of reach and ridiculous to expect, so we never dare to ask the Universe for it. I'm saying, I am the proof that you can ask the Universe for it! But if it doesn't happen right away, it's because (the Universe) is busy fulfilling my order!"  
Jim shared with the graduating class that our job is not to figure out how our dreams are going to come to fruition, but rather to hold a clear vision for what we would love in our minds, and then be ready to walk through doorways of opportunity when they open.
When you have a dream, and you clearly define it and pursue it with determination like Jim Carrey, you will be well on your way to achieving your own Hollywood ending!
And now, here's a question for you…
Are you ready to take your "one in a million" shot? I'm telling you there's a chance!
There is something very specific that we are here to be, do or create that will enhance the lives of those around us and bring us the greatest joy and deepest fulfillment in the process.
The first step to living that life is to DECODE what your life's purpose truly is, and the guided meditation gift I've just sent you will help you do this.
The natural next step is for you to create a clear vision for your future that's aligned with your true calling, so that you have something to actually live INTO – and my brand new program, The Power of Purpose™, will help you do precisely that!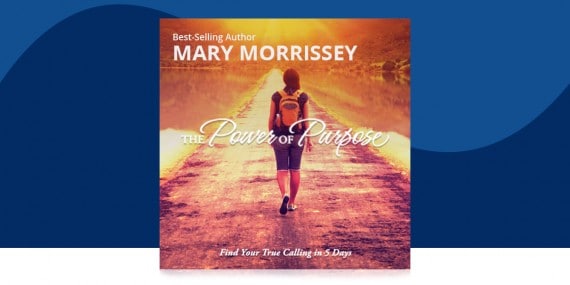 Find Your True Calling in 5 Days
Have you ever wondered, "What is my purpose?" Introducing "Developing the Mastery of Intention," a free 10-minute guided audio meditation. Normally, you can only access this audio download inside my Power of Purpose™ meditation series, but right now, this meditation is my gift to you, absolutely FREE!