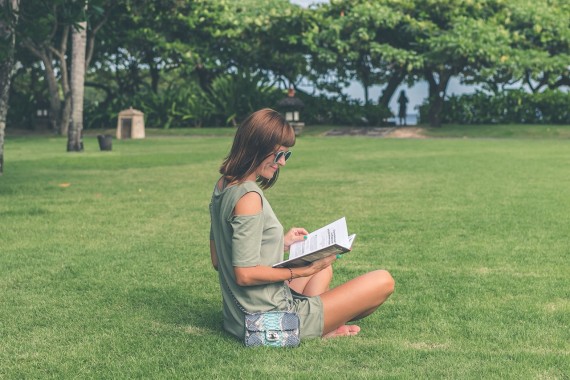 Top 3 Must-Read Books on Wealth & Abundance and Key Takeaways From Each
After investing the last 40 years studying, applying and mentoring others in transformational principles, I've found that every single person wants to live a life of greater abundance.
Not everyone may be able to articulate this, but it's a yearning and a longing that's inside each and every one of us – and this includes YOU!
This longing to be abundant goes deeper than just having lots of money. It's about being wealthy in ALL areas of your life, not just wealthy in one area and bankrupt in another.
Powerful Guided Meditation
Tune your thoughts to the frequency of abundance.
For example, you want to enjoy vibrant health, have fulfilling relationships with those around you, enjoy what you do for a living AND, at the same time, have time and money freedom.
Top 3 Books on Abundance
I've studied many books on transformational principles and today, I'm going to share my top three books on abundance that I have in my own library and my favorite takeaways from each!
Want more Mary Morrissey?
Subscribe to Mary's YouTube Channel

Think and Grow Rich by Napoleon Hill
Think and Grow Rich is a curation of the 13 most common success habits of more than 40 millionaires. Napoleon Hill studied their lives, habits, ways of thinking, ways of making decisions, and their ways of overcoming challenges.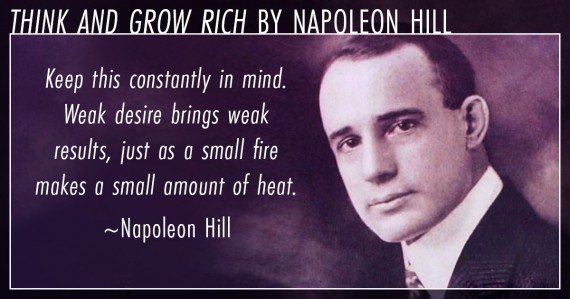 According to Hill, the starting point of all achievement is to have a burning desire for the results you want to manifest.
He says,
"Keep this constantly in mind. Weak desire brings weak results, just as a small fire makes a small amount of heat."
Maybe he's stating the obvious, but growing rich starts with a deep, burning desire to be wealthy in all areas of your life. And it's not enough to have a small wish or hope to be wealthy. The kind of desire Hill is talking about is an intense, burning desire (more details here: https://www.marymorrissey.com/blog/burning-desire-think-and-grow-rich/).
This desire is met with a plan, a persistence to operate from this plan and change this plan as you get feedback on how the plan's working.
Hill presents a six-part method to ensure that you actually have a burning desire:
Fix in your mind the exact result that you would love.
Determine exactly what you intend to trade for that result.
Establish a definite date by when you intend to achieve that result.
Create a definite plan to move yourself from where you are to that result and take the first step immediately.
Put the four items above into a clear, concise sentence, making sure to specifically describe each part.
Read that statement aloud twice daily, in the morning and at night.
The key principle in Think and Grow Rich is that a burning desire for a specific result can absolutely be transformed into its physical equivalent!
As Napoleon Hill says in the beginning of this book,
"The subconscious mind acts beneath the surface of our awareness to accomplish what it is directed by our conscious mind to accomplish."
The Science of Getting Rich by Wallace D. Wattles
The Science of Getting Rich by Wallace D. Wattles was written in 1910 and is only 86 pages long, but it contains powerful teachings that you can apply to experience greater abundance in your life.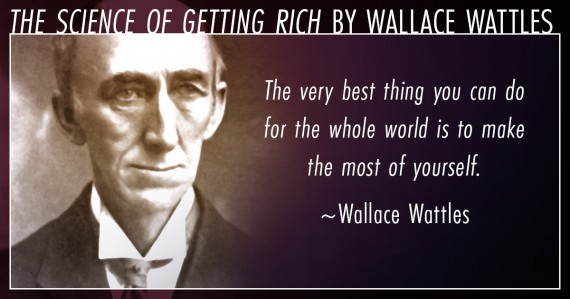 About 25 years ago, my friend Bob Proctor and I were having breakfast. I was sharing about something that was going on and he said,
"You need to study The Science of Getting Rich."
I told him,
"Oh, I've read that book. I've got it on my shelf. I've probably read it three or four times."
And he said,
"Well, you don't know the book. I can tell by the way you're speaking. You're making agreements with lack and limitation… I can hear it. Get that book out and really study it and apply it!"
The very next day, I diligently began studying The Science of Getting Rich, and it completely changed my life.
There are four key principles in The Science of Getting Rich:
Think in a certain way.
Act in a certain way.
Act in the spirit of gratitude.
Practice being a person of increase.
You see, for tens of thousands of years, humans could have had light after dark, but we didn't. This wasn't because the law of electricity didn't exist – we just didn't know how to work with it in a certain way!
Once we learned how the law of electricity worked, we were able to have light any time or place we wanted. Abundance works the same way – it's always available and all you need to do is know how to tap into and work with it.
In addition to learning how to think in a certain way, you must also know how to act in a certain way, and you must both think AND act from a place of gratitude. Gratitude is the frequency that's harmonious with abundance.
Finally, you must practice being a person of increase. It takes some time to understand what being a person of increase really means and to incorporate it into your life, but this is the key to opening the doorway to the freedom you desire.
Applying these four simple but powerful principles can change your life, just like they changed mine!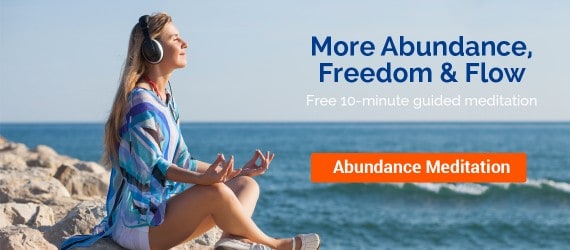 (access to abundance meditation available here)
Working With The Law by Raymond Holliwell
In 1973, I moved to Phoenix, Arizona to study with Raymond Holliwell. He had a small seminary, in which he trained people from all over the world in both the art and the science of transformation based on all the world's religions, emerging science and psychology.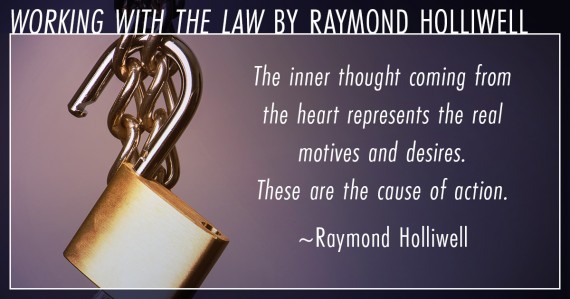 In his seminal book, Working With The Law, Holliwell translated the 11 invisible laws that govern the visible, measurable results we call our own. According to Holliwell, results don't just happen to us, they happen with us.
One of the laws that he teaches on in Working With the Law is called the Law of Supply. The Law of Supply states three principles:
1. There is unlimited supply of every good that we can imagine.
We know today, through quantum physics, that there is absolutely no limit to the amount of good we can have in our lives. Scientists now refer to this as "string theory" or dancing filaments of light that are sitting in position – unlimited energy waiting to become whatever good we imagine. But in the late 1950s, Raymond Holliwell was already fully aware of this principle.
There's an unlimited supply for whatever it is that you would love, for whatever good you could imagine.

— Mary Morrissey (@marymorrissey) September 28, 2018
2. You and I are entitled to a full and ever-increasing supply of everything we could ever need or desire to live a life we love living.
There's no lack or limitation in the universe! There is only lack and limitation in our minds. No one can take away someone else's opportunity to have what they would really love in their life.
3. Everything comes from one infinite source.
A good example of this is your job or your work in the world. Your work is a channel of that source and you bring forth good and allow yourself to receive good for the participation you have in whatever work you're doing.
But your work is not your source… the infinite is your source.
And now, here's a question for you: What's something you would love to have more of in your life?
Would you love to be abundant in the area of your love life and in your relationships?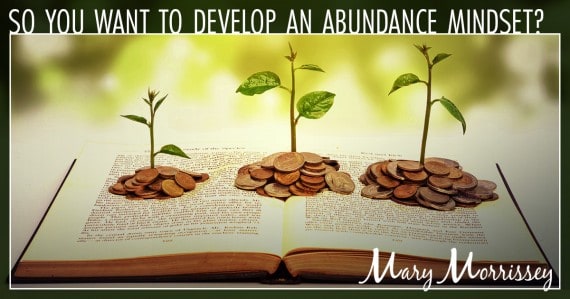 Would you love to have more money in your bank account and feel freedom to go where you want to go, do what you want to do and give what you want to give?
Remember, there's an unlimited supply for whatever it is that you would love and whatever good you can imagine. You are entitled to a full and ever-increasing supply of anything that you need or desire.
By applying the principles stated in my recommended books on abundance, you will naturally experience more abundance in your life!
Besides studying books on abundance like those covered above, many of the world's most successful people use meditation to quiet their minds, tap into their intuition and more easily follow its guidance toward a freer, fuller and more expansive life.
If you'd like a powerful guided meditation that will help you tune your thoughts to the frequency of abundance, so that more and more opportunities to create what you desire present themselves to you each and every day, click here for my free Abundance Activation Meditation!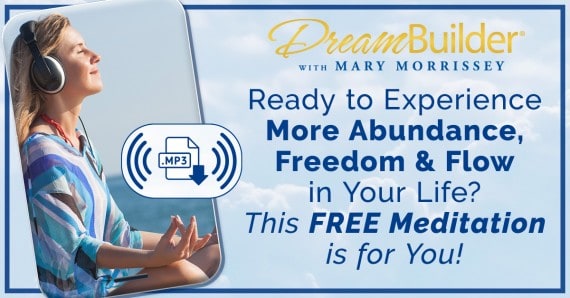 Access here: https://www.dreambuilderprogram.com/op/abundance-meditation/