Apply These Lessons to Your Life Today, So That You Can Experience Greater Freedom, Happiness and Fulfillment in All the Days to Come
Do you ever wish, as I sometimes do, that you could go back and tell your younger self all the important life lessons that you know now?
After investing decades coaching and mentoring tens of thousands of people all around the world, I've met plenty of people who wish they could go back in time, pull their younger selves aside, and say…
"Hey, if you listen to me for a minute, I can save you years of trouble!"
My mother used to call life lessons "pearls on the great strand of a beautiful pearl necklace that we earn our way to over a life well lived." I agree with this, and I also say that the lessons you've learned have the power to inspire you to live your best life!
Five lessons learned too late
Here are five significant life lessons that I've learned – sometimes the hard way – that I think could easily be lessons learned too late if you don't put them into practice today!
I share these five lessons with you so that you can incorporate them into your life, should you choose to, along with reasons why I think these lessons can actually help you open the door to a life you would absolutely LOVE living.
1. Dream big and take action.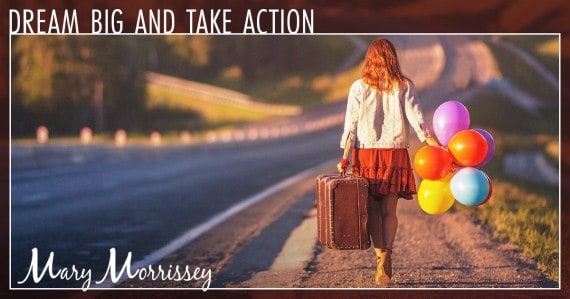 It costs nothing to dream big. Most people make choices about what they think they can do, what others think they can do and what the economy tells them they can do.
But regardless of what others may say or what your current circumstances may dictate, what would you love? Allow yourself to dream big. Then think about some simple action steps you can take that help welcome that dream right into the life you're living now!
2. Make friends with fear.
Fear is part of this life and is simply the border of the reality you know. That's all it is.
Inside your comfort zone is everything you know. You've learned how to walk, but there was a time when walking was scary and you took very faltering steps. You weren't good at walking and you were afraid at first, but you didn't let your fear stop you. You kept walking until you improved.
Think about it – everything you've ever done for the first time was most likely somewhat scary. So go ahead and make friends with your fear, and always keep moving forward!
3. Live from a place of love.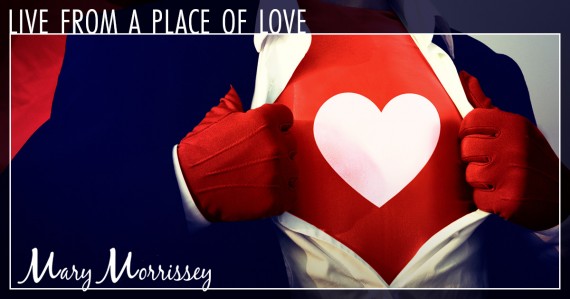 Did you know you can choose which frequency or feeling you're going to live from each day? Knowing this, will the frequency you choose be anxiety, resentment, fear… or how about love?
If you choose to be in love with your life today, just as it is, this doesn't mean you don't want to grow or change. All it means is that you're grateful and honored to have a day of life today and that you want to make the most of it.
You'll never have this day of life again – not in eternity. So today, I highly recommend choosing to live from a place of love, because there are flowers to smell, hands to hold and love to give.
4. Forgive daily.
One night, when my youngest son was three years old, I was helping him brush his teeth when he asked,
"How many times do I have to brush my teeth? Can't we ever get it over with?"
I laughed and told him no, that we continue to brush our teeth, every day, over and over again. Our teeth get dirty every single day and so we brush them regularly, not just now and then.
This is the same with forgiveness! There's a grit and grime on your psyche and spirit that collects from daily life. So, learning to bathe daily in forgiveness is actually a shift in perception that removes resentment, blame and criticism of others and yourself.
Forgiveness isn't for anyone else, it's for yourself. Forgiveness is an act of self-love that gives you a fresh start for the day and when you go to sleep at night, so you can live a life from a place of love.
5. Do what gives you life.
You most likely will be at a crossroads at some point in your life – a time when you'll have to make a major decision.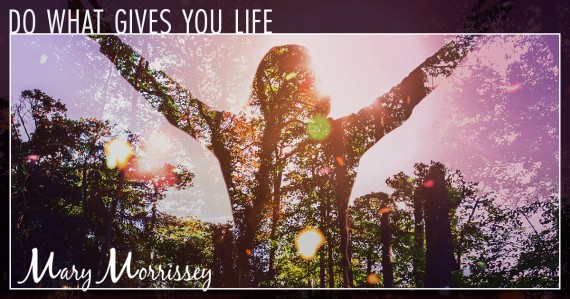 Any time you're at a crossroads, ask yourself which choice would give you more life? Which choice makes you feel most alive? Which choice feels more expansive?
Many people have been trained to make decisions by what others think or what the world thinks they should be or do. By asking yourself the questions above, the best choice begins to become crystal clear.
Your spirit and your energy will never lie to you. When you pay attention, you can actually feel your spirit expand and your energy rise when you make decisions that are in alignment with what brings you alive.
Your spirit will contract when you're making choices out of "shoulds," "musts" and "have-tos."
So there you have it! Five important lessons that I highly recommend you incorporate into your life before it's too late.
I hope these five lessons will enhance your life experience in an expansive way.
You only get to live once, so choose to learn everything you can in order live a happy and healthy life that you love!
Now, here's a question for you…
What's one lesson you've learned that's made a HUGE difference in your life when it comes to your happiness and fulfillment?
Go ahead and share your thoughts with me in the comments section below. I'd love to hear from you!
And if you'd like to discover how to overcome limiting thoughts and patterns in order to attract and enjoy "full spectrum wealth" – meaning greater abundance and joy in all areas of your life ‒ my new online masterclass is for you!
Because not one of us wants to be wealthy in one area of our lives (like our careers) and bankrupt in another (like our relationships).
So for the three keys to total fulfillment in the areas of money, health, career and relationships, click here to register for the free masterclass now >>