The Special Gift I Have For You Today Is Actually Something That's Very Dear To My Heart That My Mom Created A Few Years Before She Passed. Apply It, And You'll Experience More Fun, Joy And ALIVENESS Each Day!
Did you know that on Mother's Day there are more phone calls being made around the world than on any other holiday?
That's because deep down, so many of us naturally want to connect with the woman who gave us life.
The woman who brought you into this world may be a part of your life, or she may not be. She may have even passed on from this earthly realm.
My mother, for example, passed away a number of years ago, so I don't get to call her on the phone anymore. But I do get to call her to mind, and recall all of the great gifts that she gave to me.
What's more is that over the many years that I've been helping people all around the world create lives they love living, I've talked to plenty of people who just didn't have the relationship they would have loved with their mother.
No matter what your relationship is with the woman who gave you life, there's always something within that relationship that we can be grateful for
Every single one of us on the planet has this fact in common: A biological mother gave birth to us. She gave us life.
So no matter how you feel about your relationship with your mother, join me for a moment, right now, in sending a big wave of gratitude out into the Universe for the woman who gave you birth.
This human being gave you the opportunity to live this beautiful life.
Even if your relationship isn't what you'd love for it to be, you can still be grateful for the lessons this person may have taught you.
Perhaps your mother taught you a valuable skill, or maybe she even taught you how not to be, helping shape the wonderful person you are today
My mother taught me many things, but two of the most important values she gave on to me, that I would love to pass on to you, are those of courage and fun.
My mom lost her own mother when she was just three years old. And her father, my grandfather, passed when she was 20 years old.
But my mother did not let those very difficult losses prevent her from living and loving fully throughout her life.
My mother passed on to me a practice that she fondly called putting a "zip" in your day
She learned this practice when she was very young and poor, being raised by her father and grandparents.
The idea of putting a "zip" in your day is this…
No matter what's going on in your life, even in the face of the most difficult circumstances, you can always choose to inject little pops of fun and spontaneity into your day – even if these pops of fun are driving a different way home, or eating a hamburger for breakfast and pancakes for dinner!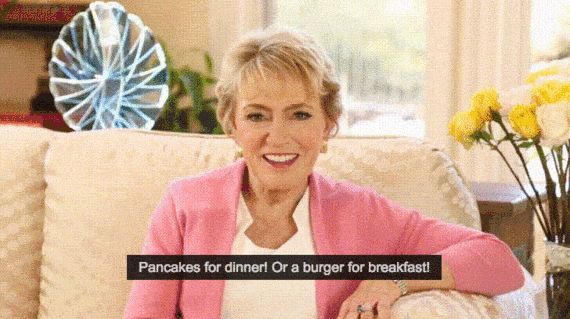 The idea is to change up your normal everyday routine, so that you feel more engaged and ALIVE in your life.
By the time my mother was 85 and had lost her husband, she was going through a dark and difficult time…
But the practice of putting a "zip" in her day hadn't ever left her.
So she started focusing on continuing to live fully, and she took up china painting, and actually became quite good at it!
And then on the occasion of her 90th birthday, she decided to start a foundation that helped support veterans injured in various wars, and one of the ways she funded the project was by writing, publishing and selling a book called… Put a Zip in Your Day!
My mother, despite countless hardships, chose to live a grateful and courageous life, and did so by insisting on having fun every day of her life.
So today, and everyday, I invite you to practice gratitude, courage and fun, no matter what circumstances, situations or conditions you may find yourself facing!
Would you like to discover more ways to put a ZIP in your day? Here's my FREE gift to you!
Want a richer, fuller life full of more laughter and joy? Try smiling and waving at a stranger! Or train a blue jay to eat peanuts out of your hand!
Or try any of the other amazing ideas in your very own copy of my mother's book, Put a Zip in Your Day, my gift to you this Mother's Day.