Want more Mary Morrissey?
Subscribe to Mary's YouTube Channel

Speaking on Stage Isn't New to Me, But This Took Public Speaking to Another Level
In 2016, I was invited to give a TEDx Talk. As you might imagine, I was thrilled.
I speak on stages regularly, however, creating a talk for TEDx took public speaking to a completely new level.
Today, I'd love to share the three biggest lessons I learned from preparing, designing and delivering my TEDx Talk.
I'd love for you to watch and share it here:

The Hidden Code For Transforming Dreams Into Reality | Mary Morrissey | TEDxWilmingtonWomen: https://www.youtube.com/watch?v=UPoTsudFF4Y
Deciding on a topic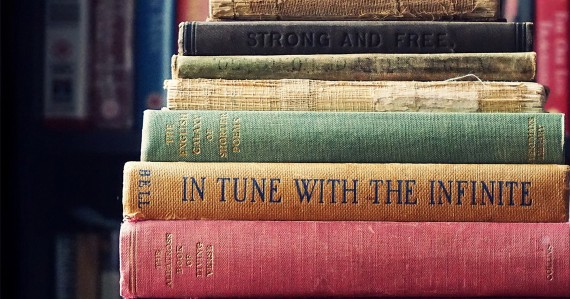 What would you say if someone asked you, "If you could share one thing with the world, what would it be?"
That was the first question I asked myself when I committed to giving this talk.
When you're invited to the TEDx stage, you're allowed to give an 18-minute talk that's centered on one big idea.
I've studied and taught transformation for over 40 years, and have helped tens of thousands of people design and create lives they love living. I know a whole system of transformation that moves people from where they are currently to where they want to be. So picking one main idea that I wanted to bring alive in a short speech was admittedly somewhat challenging!
At the same time, focusing on one idea is a really illuminating part of being invited to give a TEDx talk. It's an incredible opportunity to ask yourself, "If you could share one thing with the world, what would it be?"
Ultimately, when you know the one thing you'd love to share with the world, you are reminded to live into your own message more often.
So I decided that I wanted to share that there's an invisible side of success – a pattern by which success occurs. I decided to demonstrate the difference between someone who WANTS to change and someone who actually DOES change. I also decided to weave in my own personal story for the purpose of showing how it's possible to transform your life.
To summarize the story of how I transformed my life, years ago I was in a hospital and the doctors had told me that I wasn't going to live. And yet, here I am today. I've actually lived a full life, with great health, over many decades, all by means of a transformational process.
So, if you need some support on deciding on a topic for a talk or speech that you're preparing for, ask yourself what you'd share if you could only share one big idea.
For me, it was that there is an inner pattern for success that you can replicate that will ensure, and certainly make welcome, a kind of success that really matters to you.
18 minutes passes quickly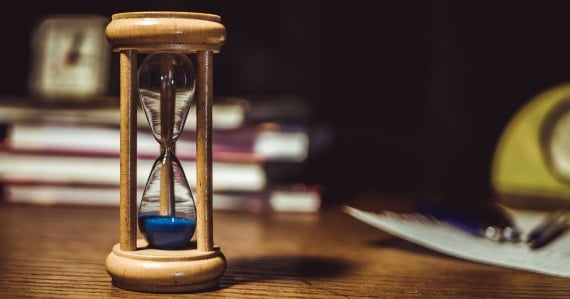 Based on my own experience, one of the best pieces of advice I can give you is to speak slowly. Let yourself feel the message while you're giving it, and as you rehearse, pay attention to your timing.
When I gave my TEDx Talk, I actually spoke faster than I think I ever have in any talk I've ever given.
Many people interpret fast talking as a sign of nervousness and a lack of self-confidence. Your fast talking can make it appear that you don't think people want to listen to you, or that what you have to say is not important, which is absolutely false!
So make sure that as you rehearse your speech, you are aware of how fast you're speaking. Repetition is key!
Remember your audience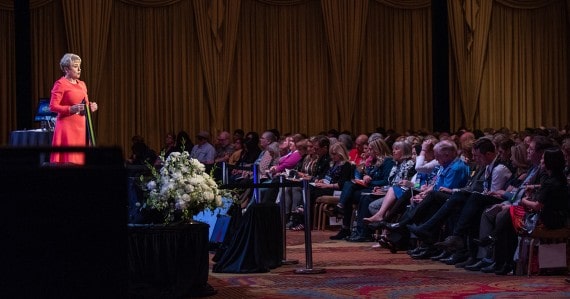 In order to give my TEDx Talk, I travelled to Wilmington, Delaware from my home in Orange County, California. I rehearsed my talk many, many times.
But the final lesson I learned when I gave my talk was that my message wasn't (and never is) about me.
My message was about what's benefitting my audience.
So before YOU go on stage, I highly recommend taking a deep breath and remembering to take your attention off yourself. Your speech isn't about you; it's really about the message that could make a difference in others' lives.
You've taken the time to practice narrowing your one big idea down so you can communicate it to the world. You may have traveled far to speak on stage. You've deliberately put yourself in this environment because there's something that matters and has made a difference to you. And most likely, you care about delivering this idea in a way that can impact, influence and bring good to others.
When you place your attention on something else besides yourself, and you focus on making an impact in the audience's lives, one person at a time, you make way for a powerful energy to move through you that's beyond what you could do on your own.
So pour your heart into the message. By focusing on the people you're speaking to, there's a much larger chance that they might really hear your message and benefit from it.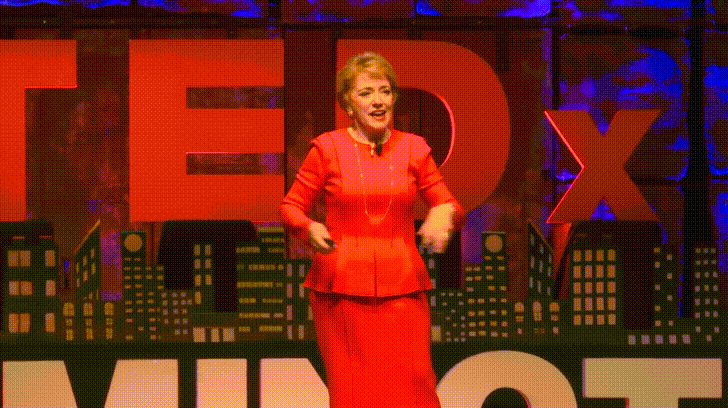 Let's recap the 3 pieces of advice to follow when giving a TEDx Talk…
First, come up with your big idea.
Second, when you're delivering your speech, remember to slow down.
And finally, take your attention off yourself and put it on the people you're sharing your message with, so that you can really impact them in a way that will help them.
And now, here's a question for you:
If you could give a TEDx Talk and share your 💡 one big idea 💡what would you talk about?
Go ahead and share your thoughts in the comments section with me 👇🏼👇🏼👇🏼
Think Bravely, Act Boldly and Accomplish Brilliantly
Would you love to connect to a dedicated community of high achievers, professional speakers, authors, business leaders and world-changers from across the globe? If you truly desire to achieve new, extraordinary results, research shows you need a consistent program of study with an experienced mentor, over a sustained period of time.
In my BRAVE THINKING® Masters Program, you'll learn to think bravely, act boldly and accomplish brilliantly in every aspect of your life. Join a movement of like-minded BRAVE THINKING® Masters worldwide.