Each One of Us Comes Into This Life with a Unique Purpose...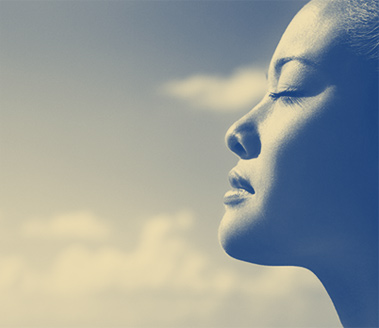 Something very specific that we are here to be, do or create that will enhance the lives of those around us and bring us the greatest joy and deepest fulfillment in the process.
The first step to living that life is to DECODE what your life's purpose truly is, and the guided meditation gift I've just sent you will help you do this.
The natural next step is for you to create a clear vision for your future that's aligned with your true calling, so that you have something to actually live INTO - and my brand new program, The Power of Purpose™, will help you do precisely that!
Introducing The Power of Purpose: A 5-Day Meditation Program Designed to Help You Decode Your True Calling
The Power of Purpose is a 5-part meditation system designed to help you gain clarity around your life's purpose and create an inspiring vision for your life in just 5 days.
The guided meditation audio that I've sent you today is actually the first part of this program.
But there are several more levels to the program that are designed to help you create a life that's in full alignment with what you were put here on this earth to do...
And right here on this page, I'd like to give you the opportunity to get access to the COMPLETE 5-day meditation program for a fraction of the regular price.
No Experience with Meditation? No Problem!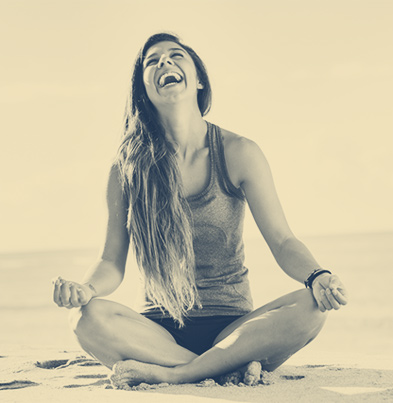 Don't worry if you've never meditated before, or if you've tried to without a lot of success.
Meditation is simply a way of quieting of the mind, which allows you to relax and to hear the "small, quiet voice within" that seeks to guide you toward a life of purpose, fulfillment, happiness and joy.
Some call this voice your soul, while others may call it your "inner knowing." Most of the time we have a hard time hearing this voice due to the endless chitter chatter of our minds...
But through guided meditation, you can quiet this mental chitter chatter and begin connecting with your inner voice, so that it can begin benefitting from its wisdom and guidance.
What You'll Find Inside The Power of Purpose:
Your 5-day Power of Purpose meditation program will work like this: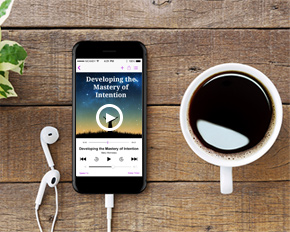 DAY 1:

"Developing the Mastery of Intention" Meditation

On the first day of the program, you'll listen to the meditation audio that I've just emailed you today. In it, you'll be guided through how to tune into what your soul is trying to tell you about your true calling.

Through examining your longing and your discontent, you'll gain insight on which areas of your life you want to expand and those that may no longer be serving you.
DAYS 2 + 3:

"Building Your Vision" Meditation

On the second and third day of your program, you'll listen to this meditation, which is designed to guide you through how to create a clear vision for what you'd like to manifest in each of the four key domains of your life: health, relationships, vocation, and time and money freedom.

True fulfillment in life comes from knowing your purpose AND from achieving satisfaction in all four of these domains.

You have a purpose to fulfill, but you cannot fulfill your destiny until you have a clear vision for your future. You'll discover more on days 2 and 3 of the program.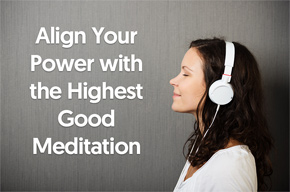 DAY 4:

"Align Your Power with the Highest Good" Meditation

This guided meditation will teach you how to tell - through scanning what you feel in your own body - whether specific people, opportunities or actions you're thinking about taking are IN or OUT of alignment with your purpose and what you want to create for yourself and your life.

Your body is its own perfect biofeedback system, and you'll discover how to pay attention to and harness its innate wisdom.

You will also learn the necessary second step to dream building: feeling for and feeling from your dream by emotionally charging it through a "believing capacity" to amplify its manifestation.
DAY 5:

"Accessing the Power of Your Purpose" Meditation

This last meditation will guide you in clarifying your vision. It will also help you shine a light on any old thought patterns that you may have been carrying around for years that could limit your ability to bring forth your dreams.

As we move through this process, you'll begin to recognize and release any limiting thought patterns... and instill new, more empowering ways of thinking in their place that will support you in creating a life of joy, passion, purpose and contribution.

You can listen to the guided meditations right from your computer, or you can download them onto your smartphone or other mobile device and take them with you.

Each meditation also comes with a "gold nuggets" PDF that you can download and print that lists the most important teachings shared in that particular meditation...

Plus you'll also receive 5 downloadable workbooks I've created to help guide you through each day of the program and give you a place to record your innermost thoughts, insights and breakthroughs as they arise.
You'll Also Receive TWO Truly Helpful Bonus Gifts Worth $101
Today, you'll gain instant access to: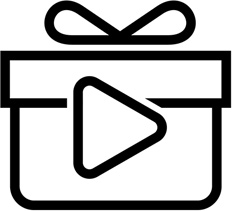 BONUS #1: My 5-Point Test (Value $37)
My 5-Point Test video and worksheet, where I'll guide you through 5 paradigm-shifting questions that you can ask yourself that will reveal whether or not a desire, goal or intention that you have for your future is TRULY in alignment with your purpose or not.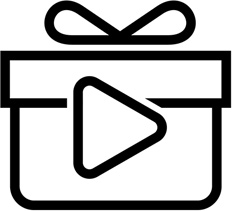 BONUS #2: Grit and Grace (Value $64)
A free copy of Grit & Grace, a 28-minute audio program I developed to help you harmonize your thought patterns with the types of thoughts that some of the world's most successful people think on a regular basis - including confidence, focus, resourcefulness, determination, compassion and contribution.
Gain Instant Access to The Power of Purpose (including both bonus gifts) today and save 86%
Normally, my Power of Purpose program is available to the public for $97.
But because my entire life's purpose is to support others in living lives that they truly love living, and because what's inside The Power of Purpose WILL help you do precisely that...
Today, you have the opportunity to get this complete system of transformation, including the 2 bonus gifts worth $198, for the very reasonable one-time investment of just $27.